16 Nov

Anna Kass appointed Counsel at MK-Law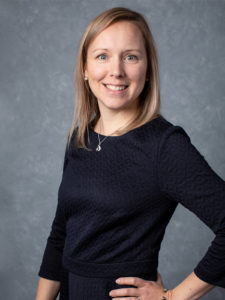 Anna Kass has been appointed counsel at MK-Law Attorneys as of November 16, 2020.
With over 10 years of experience at firms such as Fondia, PricewaterhouseCoopers and Widman & Hannes Snellman, Anna further expands our expertise, especially in the fields of company and employment matters.
During the last six years, Anna has lived in Denmark, giving lectures at the University of Copenhagen and working on her PhD thesis on competition law. Anna has been trained on the bench and also holds a master's degree in Business Sciences. With her ambitious approach and great understanding of the customers' business, Anna was a natural choice to expand our team.
Law serves the customer's business
Understanding the customer's business has been part of our firm's DNA since its inception. We are often thanked by our customers for our business-minded approach putting the business in the centre, with law only in a supporting role used to develop the business or solve issues in it.
Simple, yet not always obvious in the legal field. At times, we hear customers complain that lawyers focus on perfecting law at the expense of the customer's true interest. By listening to the customer and understanding the mechanisms of its business, our job is to find the appropriate tool and level of detail. Legal solid naturally, but perfectly fit for the customer's actual need.
I have a passion for solving practical problems, which is why I started working with business law. The profession primarily involves communication. One must be able to speak the client's language, ask the right questions and listen. Since corporate customers understand numbers, an attorney must often be able to translate the legal aspects of a case into euros in the customer's business. Law is in fact a people business and even in business law, the people involved are the key players. I very much look forward to establishing new connections, says Anna in anticipation of getting started at MK-Law.
Welcome to our team, Anna!